Home >> Product
Back<<
General Steel Cord Conveyor Belt
Application:
1. Used in coal, ore, port, metallurgical, power and chemical industries, suitable for long distance and heavy load transportation of materials.
2. Standards offered: GB/T9770, DIN22131, EN ISO 15236, SANS1366 and AS1333.
3. Cover Compounds: General, Fire-resistant, Cold-resistant, Abrasion-resistant, Heat-resistant and Chemical-resistant

>>top
ST Series :
1. Belt reinforced with galvanized steel cord and core rubber with superior adhesive property.
2. Steel cord made of left and right twisting wire arranged evenly and longitudinally in the belt.
3. Large tensile strength, excellent trough-ability and excellent flexing resistance.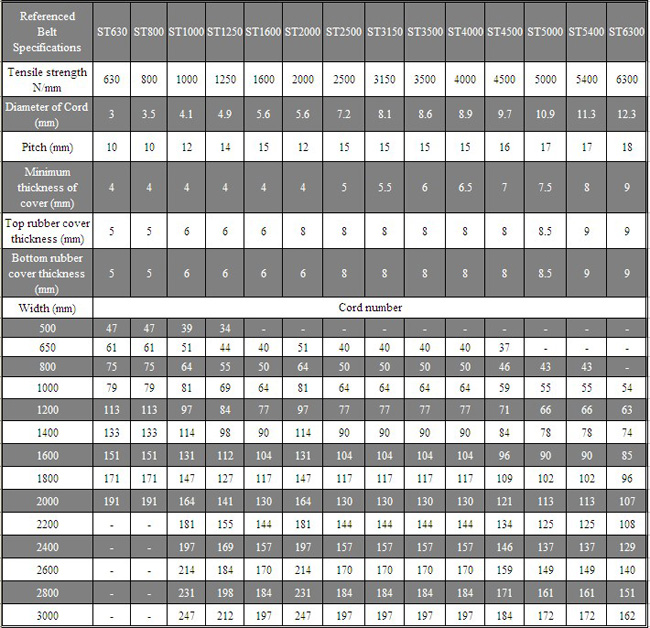 >>top
GX Series :
a. Cord has enough room to allow penetration of core rubber
b. Better bonding between rubber and steel cord, giving better anticorrosive resistance, dynamic fatigue resistance of steel cord, leading to longer service life.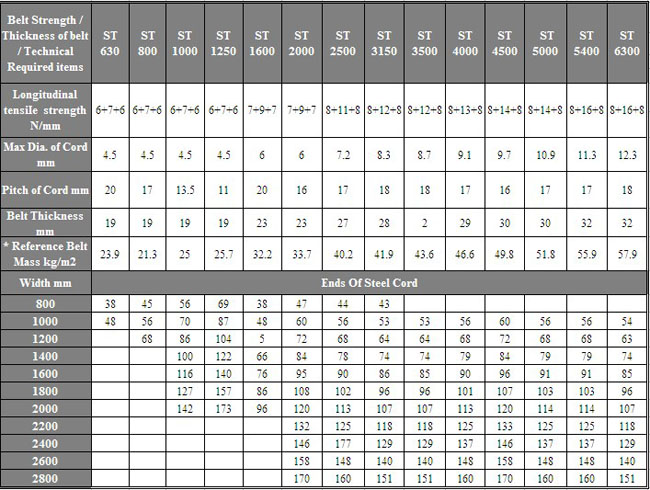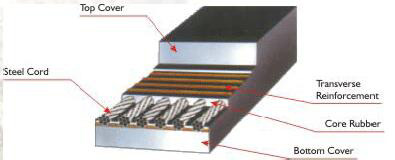 >>top