Home >> Product
Back<<
Elevator Belting
Elevator conveyor belts:
The belt is made of either anti-tearing EP canvas or steel cord as center material with anti-tearing rubber cover, good application capability, running steadily, low maintenance.
Construction:
Rubber belt & elevator bucket.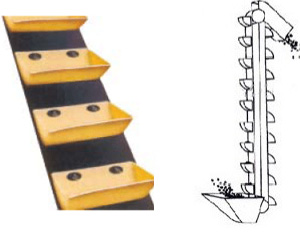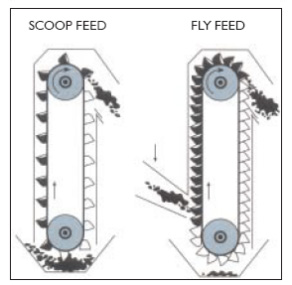 Characteristic:
Little earth coverage, no pollution, great conveying capacity, suitable for conveying bulk material.
Application:
Vertical transportation of loose powdery material, usually around 50 mm dia,widely used in building, mining, chemical, light industry, power station and grain etc. field.
Standard Specifications of the rubber belt:
Carcass : EP or Cotton Duck
Tensile Strength : 100~2,400 N/mm
Max. Belt Width : ~1500 mm or 60Ħħ
Cover Rubber : Resistant to wear, oil, heat and anti-static; also cover-less type (FS)

Special Features
Superior belt strength (if accurately calculated) prevents breakage due to
(a) bolt holes
(b) lever force due to projection of buckets
(c) extracting force of the pulleys due to bending
>>top
Elevator Buckets:
We have different models which are available for your choice.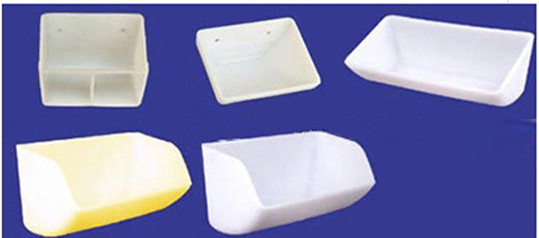 >>top